Here lieth the public record of our lovely first D&DV campaign. They players discovered the Lost Mines of Phandalin and routed the evils within. Gundren the Dwarf and Nooner the Hobbit now run the place as a lucrative mining cooperative. Althea's adventures continue...
Phandalin Gazette Spring
"Four strangers walked into our town today, dragging a snotnosed goblin behind them. They had wagon full of supplies for the town that we were all very happy to receive. They even brought some goods to the Lionshield Coster that old Linene had completely given up for lost to bandits. The strangers went to the Townmaster, who didn't impress them much but he locked their goblin in his cell and offered 100gp if for the heads of 20 orcs from Wyvern To
r. They visited the Stonehill Inn and Nooner reacquainted himself with the innkeeper Toby, who told them the Red Brands gang had been getting worse, extorting the town and even killing the Woodworker and taking his family! This was no good. After a short visit to Sister Gahaele of the Lucky Lady Shrine, and a late night visit to the Miner's Exchage proprietor, the fiery Halia, these new to towners proceeded to the Old Manor Hill by way of Alderlead farm. There they were lead by a quarterling named Carp to a secret tunnel entrance that lead to a creepy cavern with a chasm. The group chose to sneak left/West where they found a door at the bottom of a flight of stairs. Rashly opening the door, there were discovered therein three large and hairy goblins tormenting a tiny runt of a goblin. The goblins were confused at first, but violence focused their minds and they attacked with fury.
When the battle was over, Red Branch guards were running down the hall to investigate but they forgot to look under the bed and soon followed a fleeing goblin rather than look under the bed...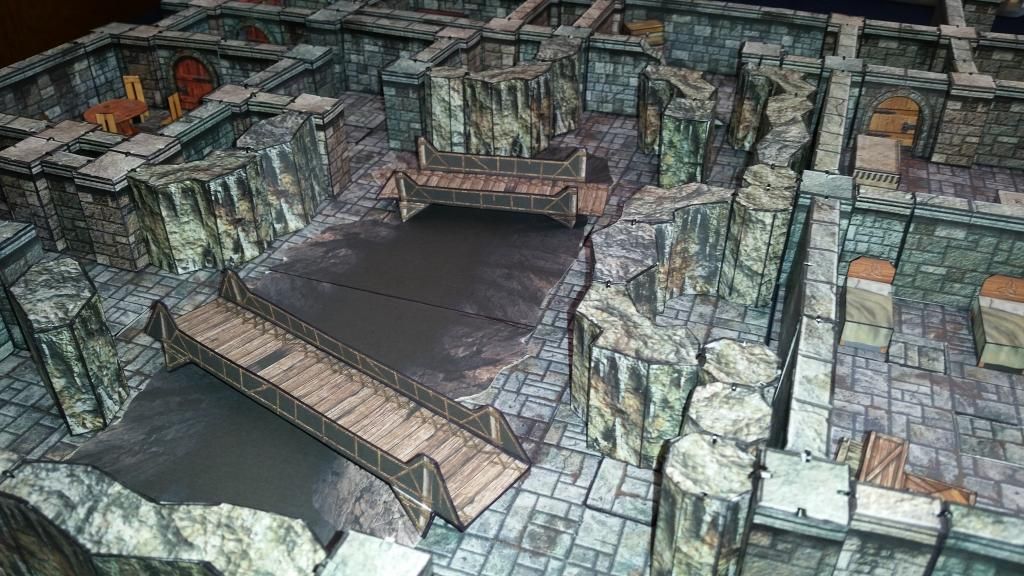 Phandalin Gazette Summer